Whether you're planning a vacation with your friends or a corporate retreat, we've got plenty of spaces to choose from that can accommodate larger groups. We've chosen our top picks for group stays in The Blue Mountains and Mont-Tremblant for you to consider for your next group getaway.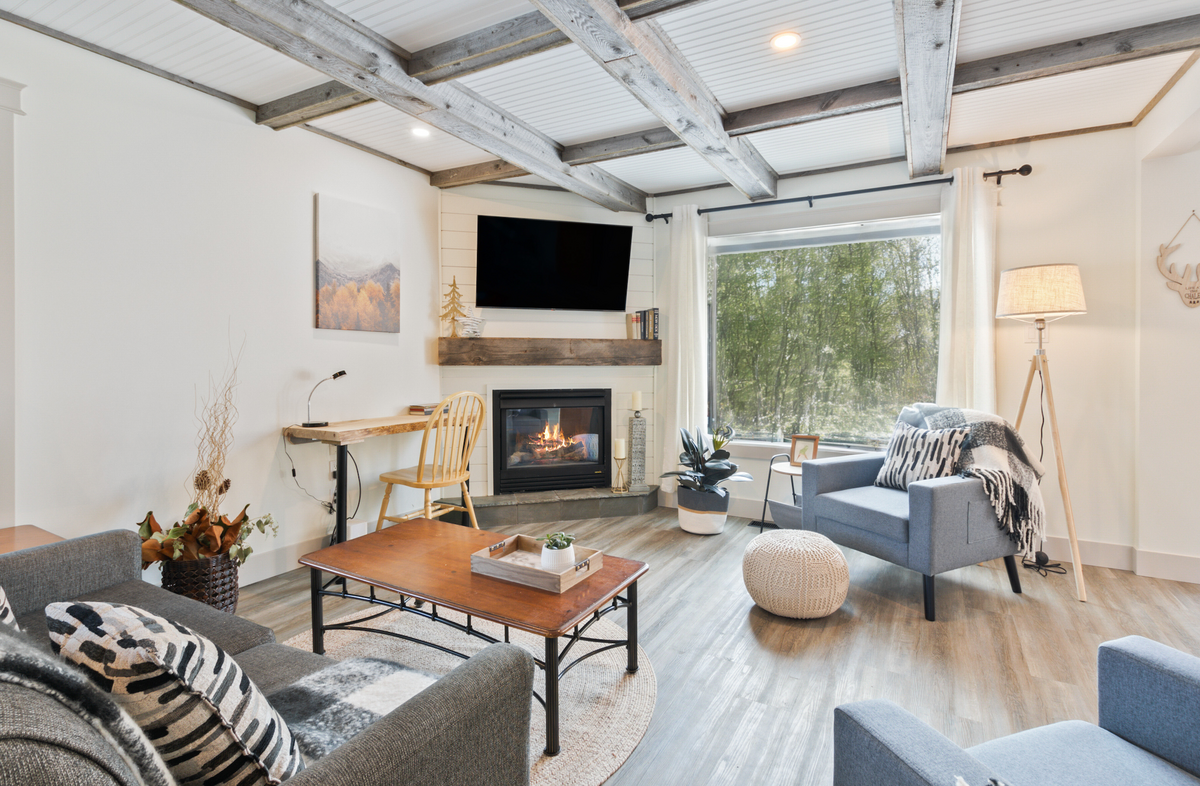 Our Four Peaks suites are an ideal space for large groups. Each of these four spaces is pet friendly and has room for 6 guests. You'll enjoy waking up in this quiet retreat before heading out for a day of adventure in Blue Mountain Village with its charming shops, fantastic eateries, and seasonal entertainment. With four available units, Four Peaks can accommodate up to 24 guests.
Paradise Chalet
The Blue Mountains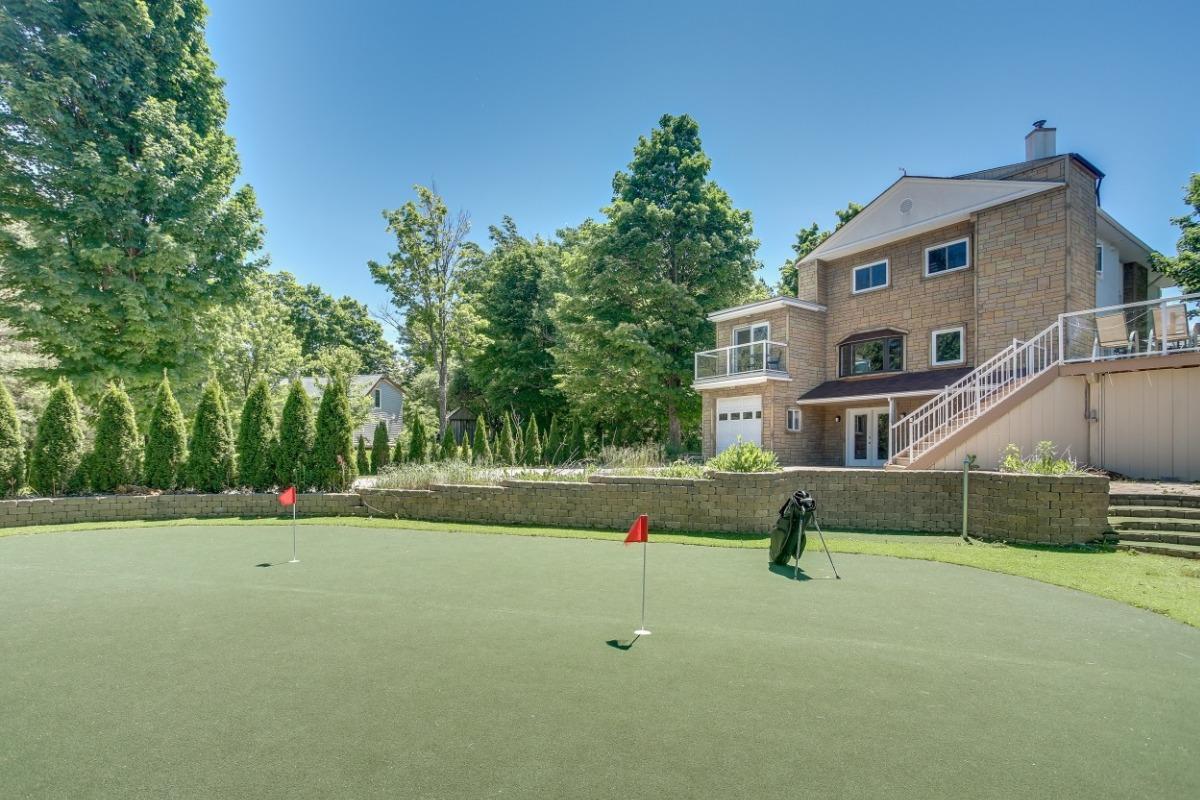 At the top of the mountain, this newly renovated and spacious 6 bedroom chalet is located just under a 5 minute walk to the top of the north chair lift. Amenities for this space include a jacuzzi, hot tub, sauna, and games such as foosball and ping pong. If you're looking for a group getaway or corporate retreat for up to 14 guests, the Paradise Chalet at 232 Swiss Meadows blvd is the place for you.
141 Kandahar Lane
The Blue Mountains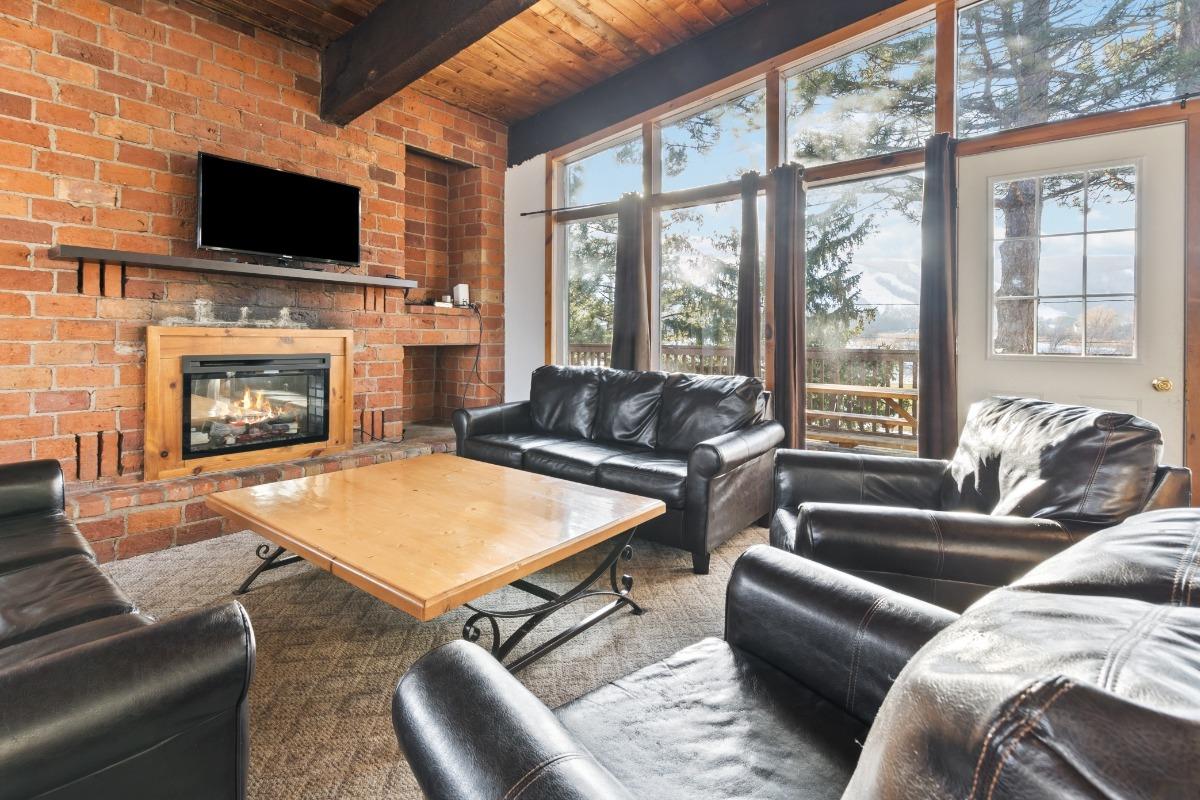 This semi-detached chalet welcomes you with breathtaking views of the mountains right from your doorstep. If your group is searching for a more private and secluded getaway, 141 Kandahar is a great choice. This property has 6 bedrooms and can accommodate up to 16 guests.

Blue Valley South
Mont-Tremblant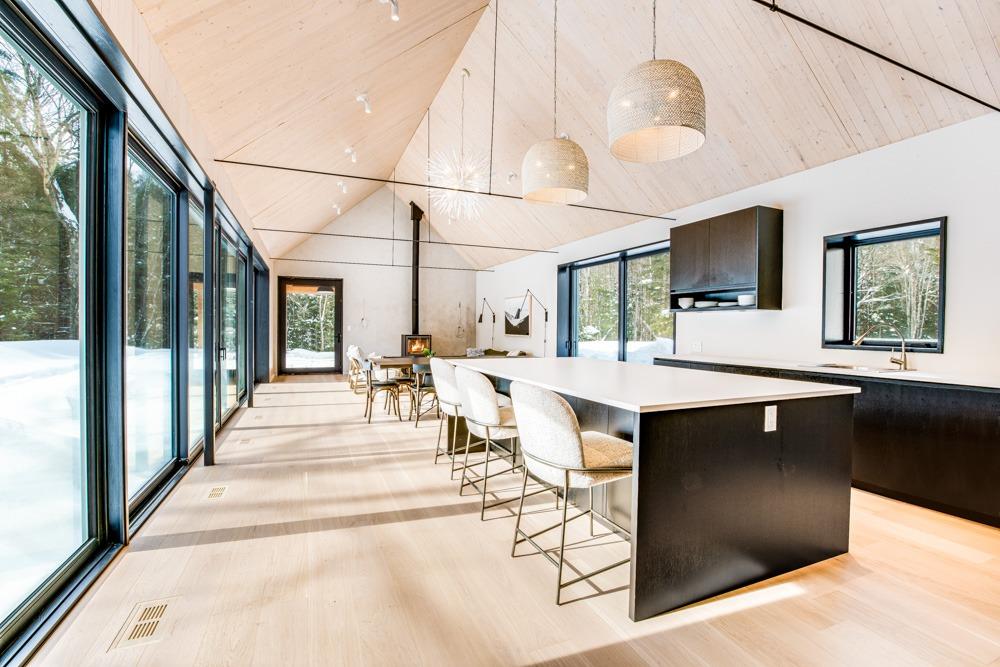 This secluded, 5 bedroom luxury lodge is a great choice for a private group retreat. Blue Valley South is located 45 minutes from Mont-Tremblant and 15 minutes from Nominingue, surrounded by the calming sounds of nature. Explore the beauty of Quebec in this 12 guest getaway.
Chalet 1 Jolyinc
Mont-Tremblant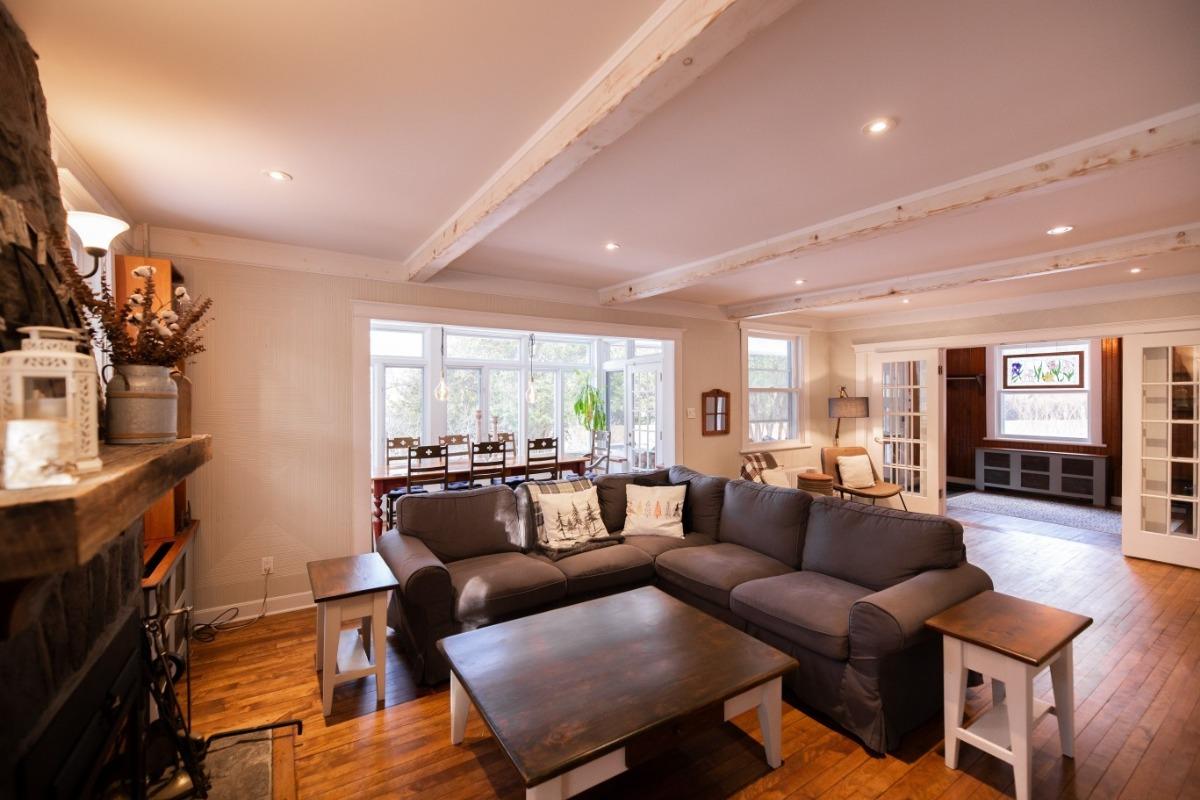 This cozy, heritage farmhouse in Mont-Tremblant has plenty of room to gather all of your family, friends, and other guests on 3 floors. This chalet is close to the shops and activities in the Mont-Tremblant village, and is able to accommodate up to 12 guests.

2669 Village
Mont-Tremblant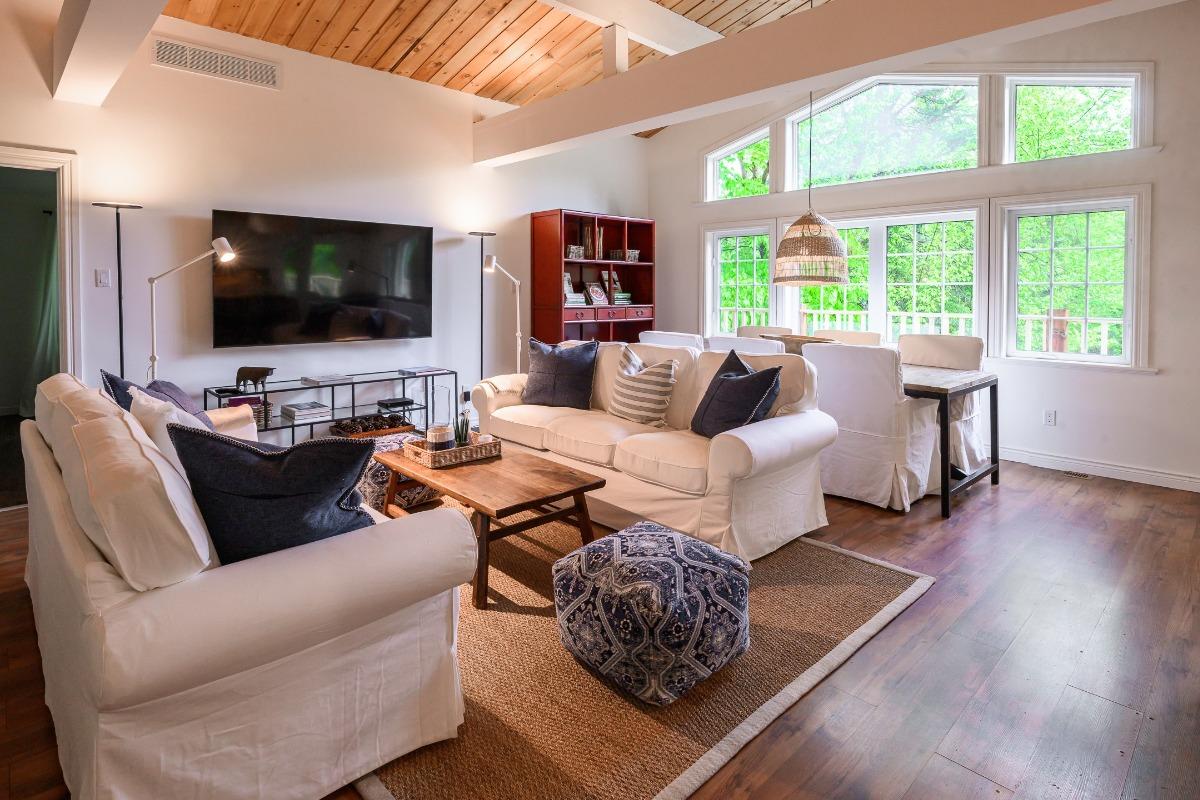 This airy, open home is another excellent choice for group stays in Mont-Tremblant. Equipped with it's own private hot tub, jacuzzi, and sauna, 2669 Village is ready to welcome your group. This property can accommodate up to 14 guests and has 6 bedrooms.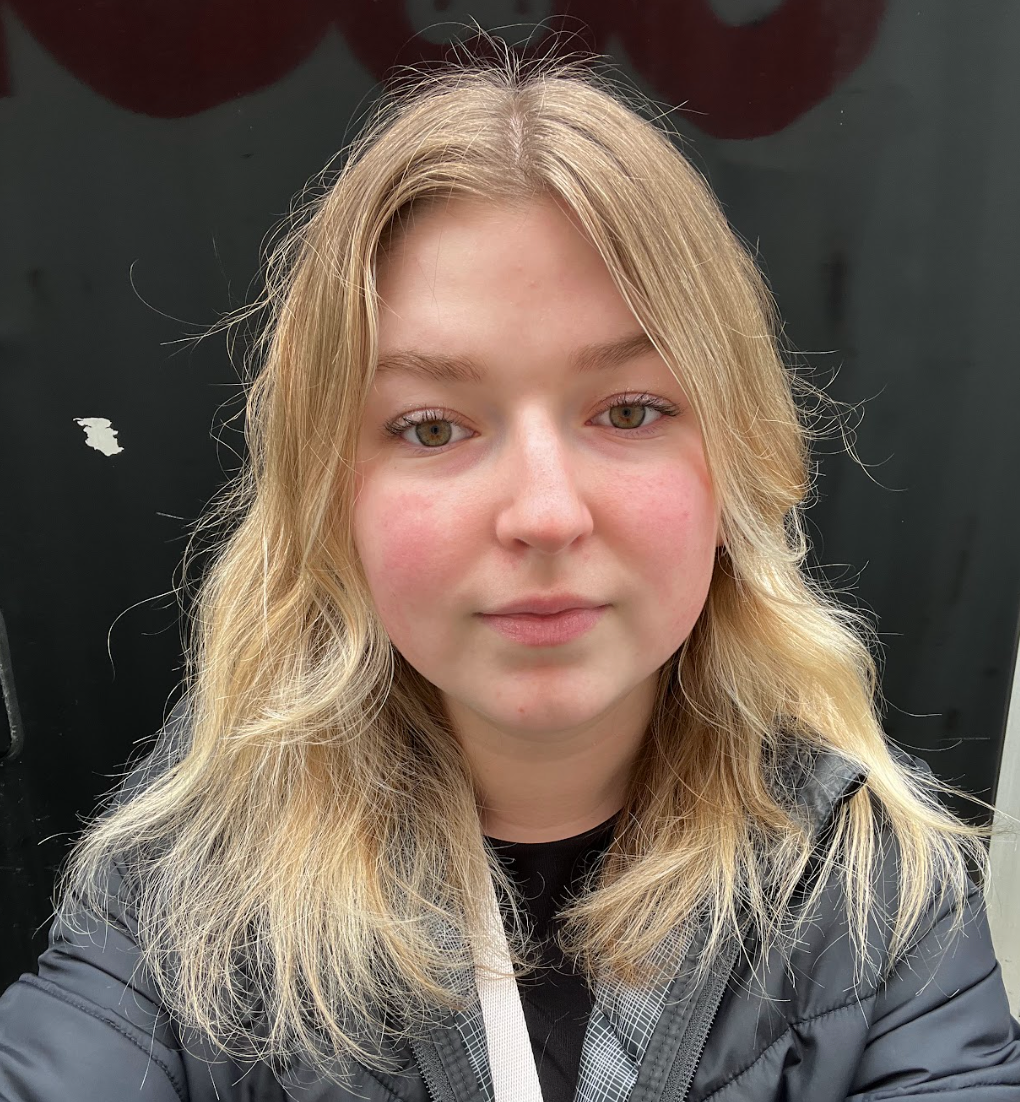 Marketing Coordinator
Emily Shone is a graduate of Advertising and Marketing Communications at Georgian College and an enthusiastic new marketer. She specializes in social media content creation and graphic design, and is Property Valet's Marketing Coordinator. She is also a barista, and her favourite drink is an iced flat white with oat milk and caramel syrup. In her free time she is the mother of a needy tortoiseshell cat and is a mac and cheese connoisseur.