This week we spent an afternoon at Spy Cider, a local cider house and distillery just outside of The Blue Mountains. Spy is known in the Georgian Bay area for creating and sharing their delicious ciders and spirits, and their fantastic tasting and events venue in the rolling hills of the Beaver Valley.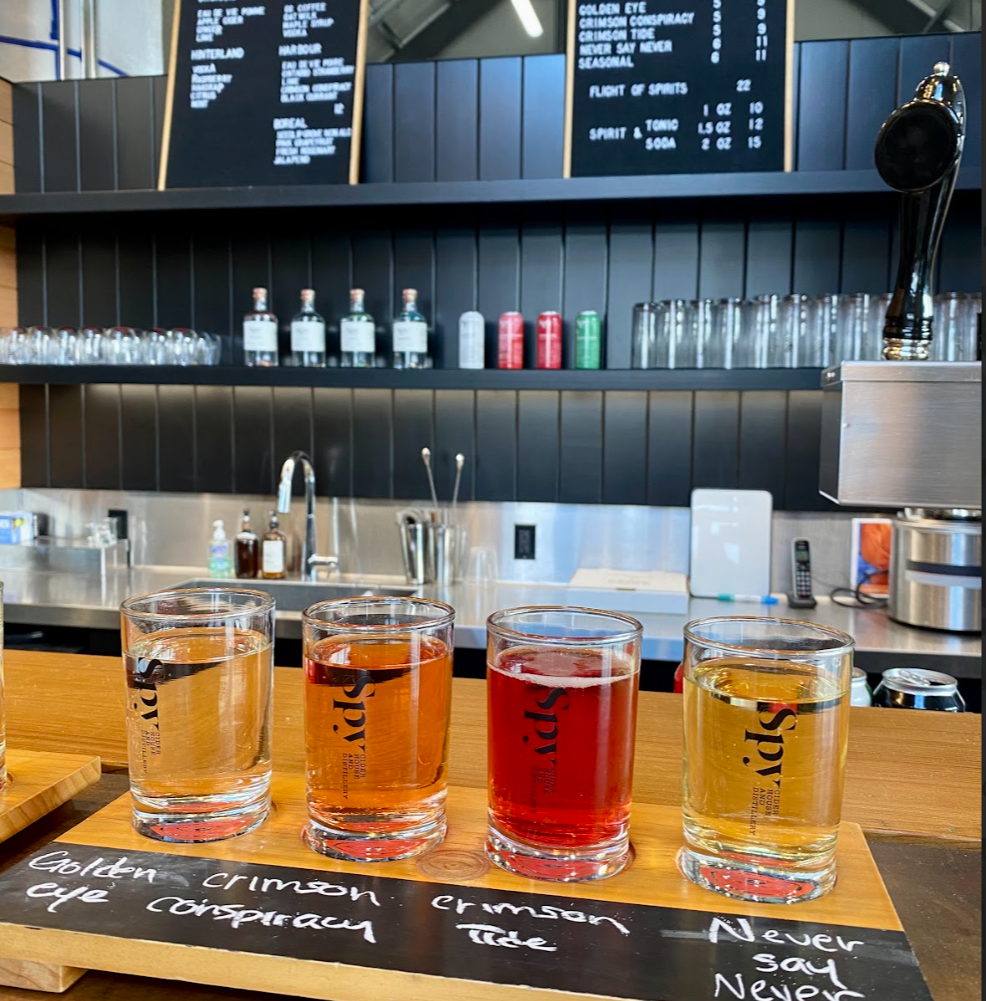 When we arrived at Spy, we were met by their wonderful team, including Owner and President Darcy, who welcomed us in with two tasting flights and a beautiful charcuterie board. We chose to enjoy our afternoon in their upstairs lounge area, with floor to ceiling windows and cozy furniture. One thing we noticed as we spent time in their venue is how their signature "Spy Eye" logo is incorporated into everything - even the bottoms of the glasses!

The four ciders we tasted were the Golden Eye, Crimson Conspiracy, Crimson Tide, and Never Say Never. All of them were so bright and flavourful, and paired very nicely with the charcuterie board. Our personal favourite was the Never Say Never cider. We even ended up taking some to go!
The charcuterie display was not only mouthwatering, but it was a work of art in itself! You can feel the heart and passion from the Spy team by the little touches in their presentation, like the adorable flowers on our board. It's the little things!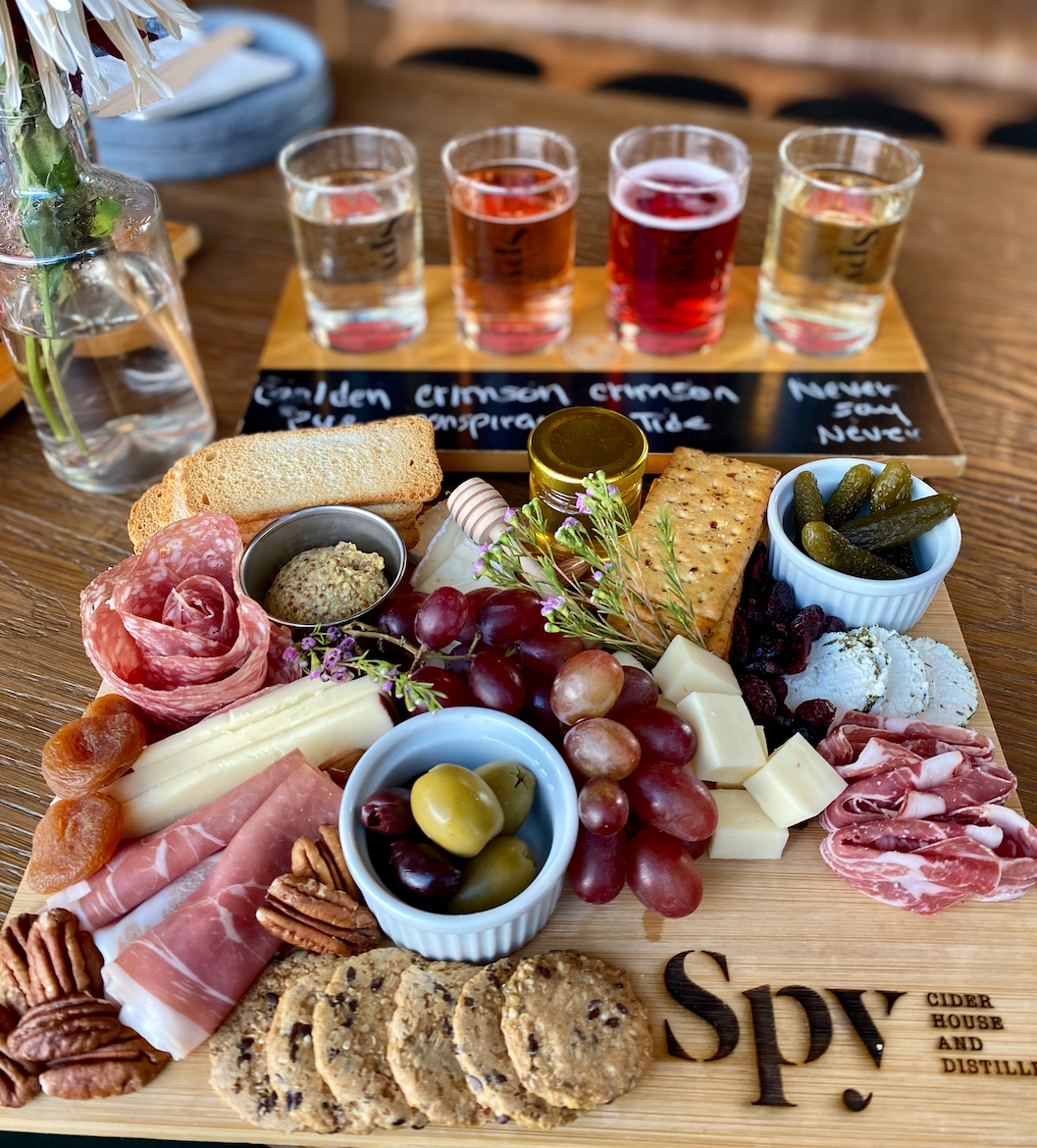 After enjoying our tasting experience, we checked out Spy's outdoor venue for events and small groups. They have unique tasting trailers and a large patio, which would be the perfect way to spend an evening in the warmer weather. For the ski season, we recommend heading inside on Thursday-Sundays and enjoying a flight of ciders in their indoor tasting room. Weekends at Spy Cider are always full of great crowds and even greater drinks! You can reserve larger group events, Winter outdoor exploration experiences, or just stop by and share a cider! However you'd like to sip your cider, the Spy team will help curate the experience for you!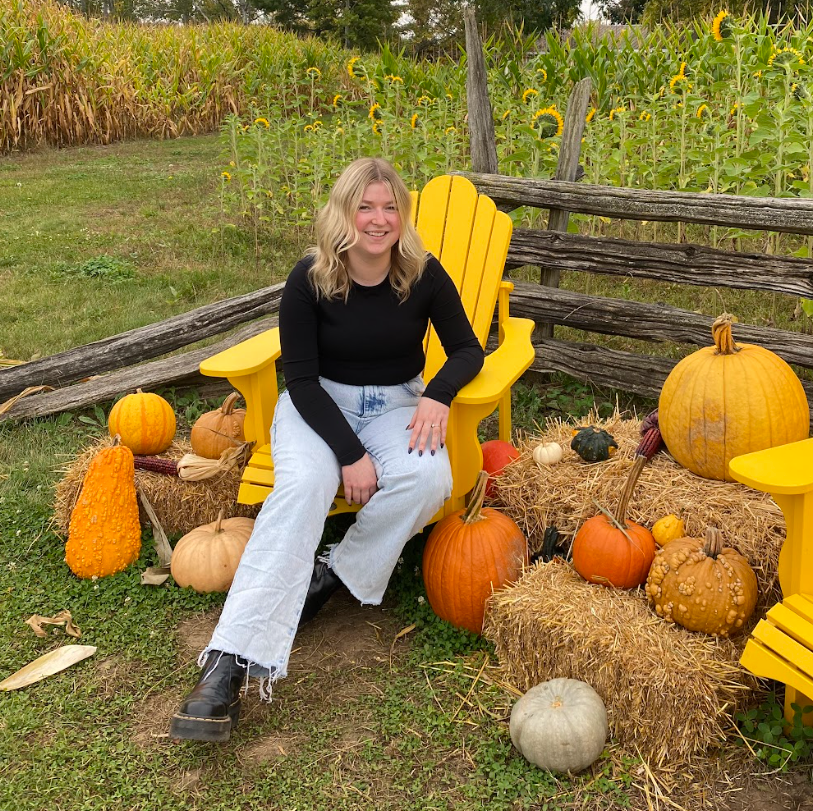 Marketing Coordinator
Emily Shone is a graduate of Advertising and Marketing Communications at Georgian College and an enthusiastic new marketer. She specializes in social media content creation and graphic design, and is Property Valet's Marketing Coordinator. She also has 5 years of experience as a barista, and her favourite drink is an iced flat white with oat milk and caramel. In her free time she is the mother of a needy tortoiseshell cat and is a mac and cheese connoisseur.