Vacation Rental Property Management
If you're a property owner in Collingwood, Mont-Tremblant, or the Blue Mountains seeking top-tier property management services, your search ends here. At Property Valet, we welcome thousands of guests to over 130 vacation rentals in Ontario and Quebec each month. We embrace quality work, innovative technology and extensive market knowledge to deliver the best experience to guests and property owners.
As seasoned professionals in real estate investment, we specialize in enhancing your property's value, securing the highest possible rents, and optimizing the returns on your investment. Our expertise in property management is rooted in hands-on experience. As a family-oriented business, we prioritize quality over the number of units, ensuring you receive unparalleled property management services.
If you are in need of Collingwood property management services, Mont-Tremblant property management services or Blue Mountain property management services, look no further than Property Valet.
Listing Creation and Pricing Strategy


Your listing is created by our in-house marketing team and is listed across 16+ booking channels including Airbnb, VRBO, Expedia, Property Valet, and more. We feature your amenities and utilize a dynamic pricing algorithm based on competitive, seasonal, and other factors to ensure your unit is occupied. We monitor guest reviews and pricing strategies weekly, implementing feedback to keep your listing optimized for the guest experience.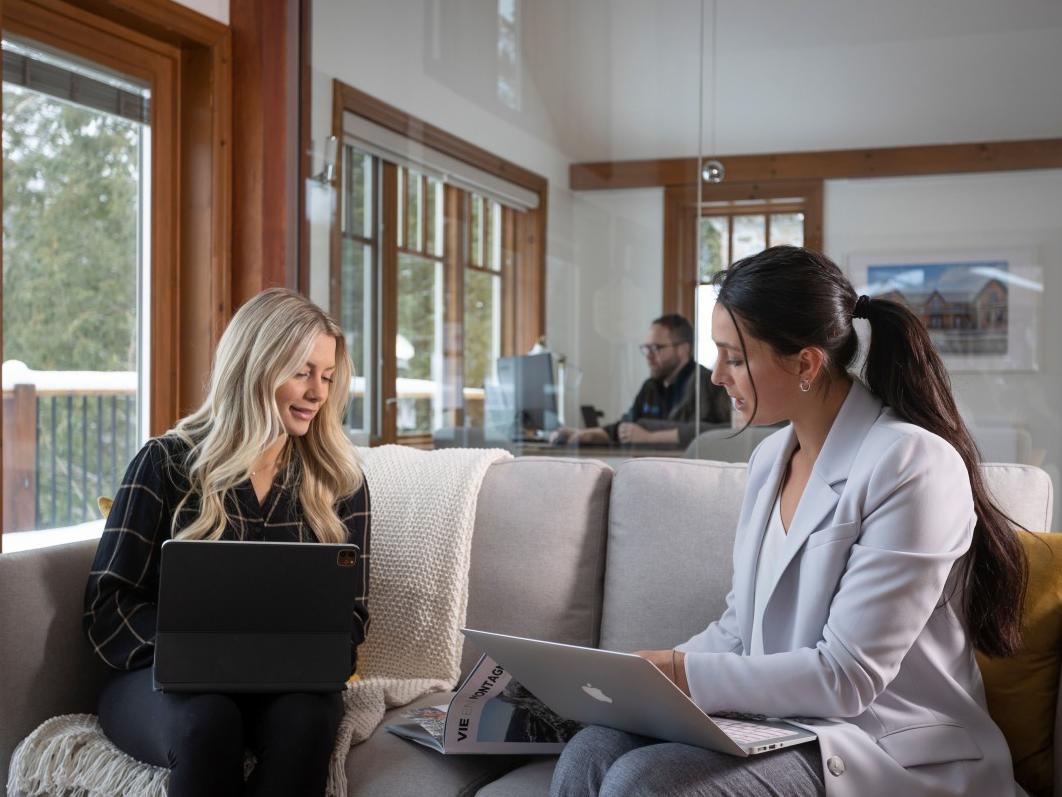 Marketing Your Vacation Rental


We monitor the SEO of your unit through monthly reports across our booking channels, creating campaigns to drive traffic to your listing and convert clicks into transactions. We enhance the guest experience through personalized communications and digital guest guides, providing guests with unit specific information and local experience discounts. Our units are also featured in our journalistic travel blog, our newsletter to 7,000+ subscribers, and our social media (Instagram, Facebook, LinkedIn, Tiktok), with calls to action to book your unit.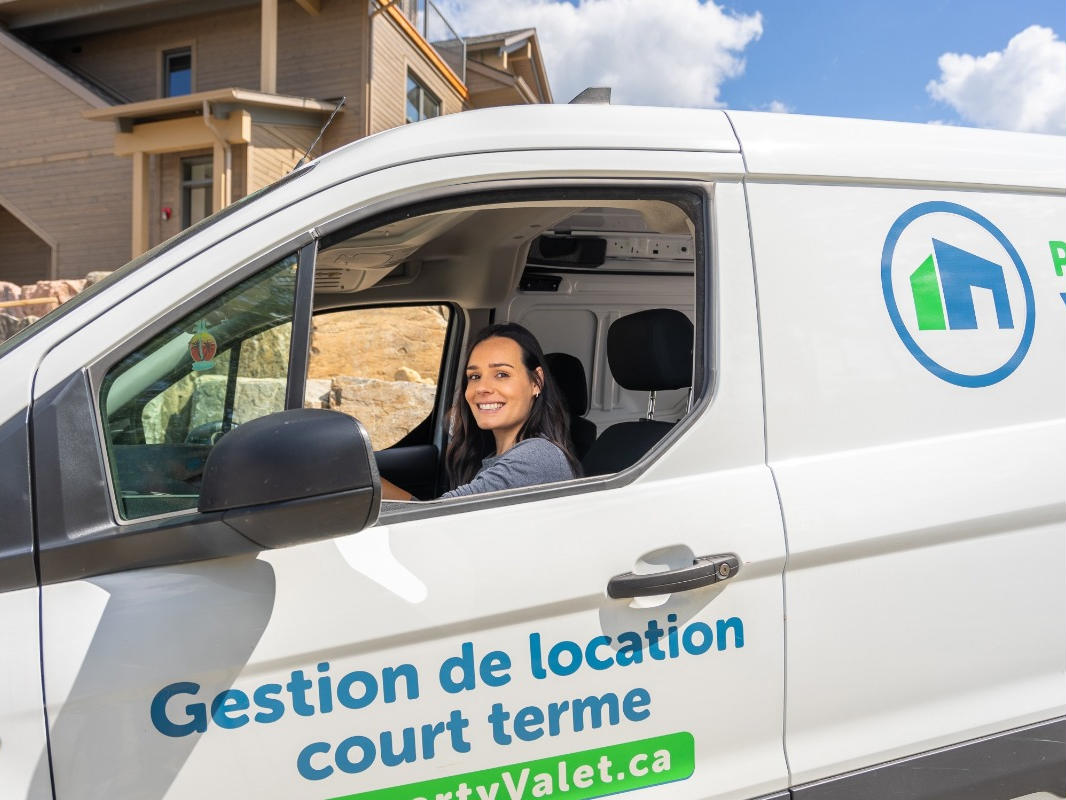 Short-Term Rental Property Management and Maintenance
We have a local team dedicated to a great guest experience, and to keeping your property tidy and maintained. We supply all linens, and repair any potential issues. Our team is ready to provide your guests with support and assistance 7 days per week.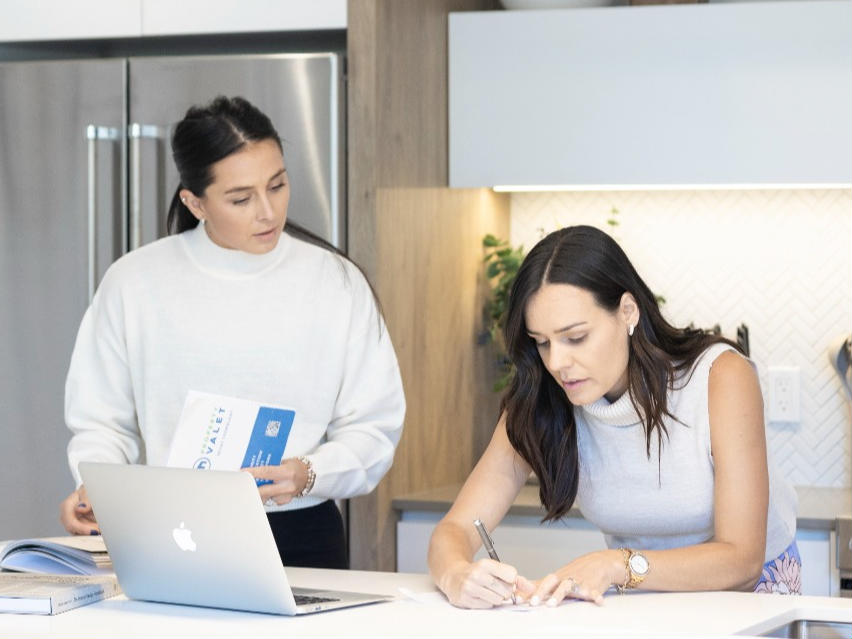 Guest Experience and Communications


All guest requests and inquiries are handled by our Guest Experience team around the clock through our live Contact Center. From the moment they book, guests are greeted by our team and are able to reach out at any time for assistance. Our office is located only minutes from our vacation rentals, and our team is always available for in-person support when needed.

We deliver professional services grounded in community, authenticity, and performance.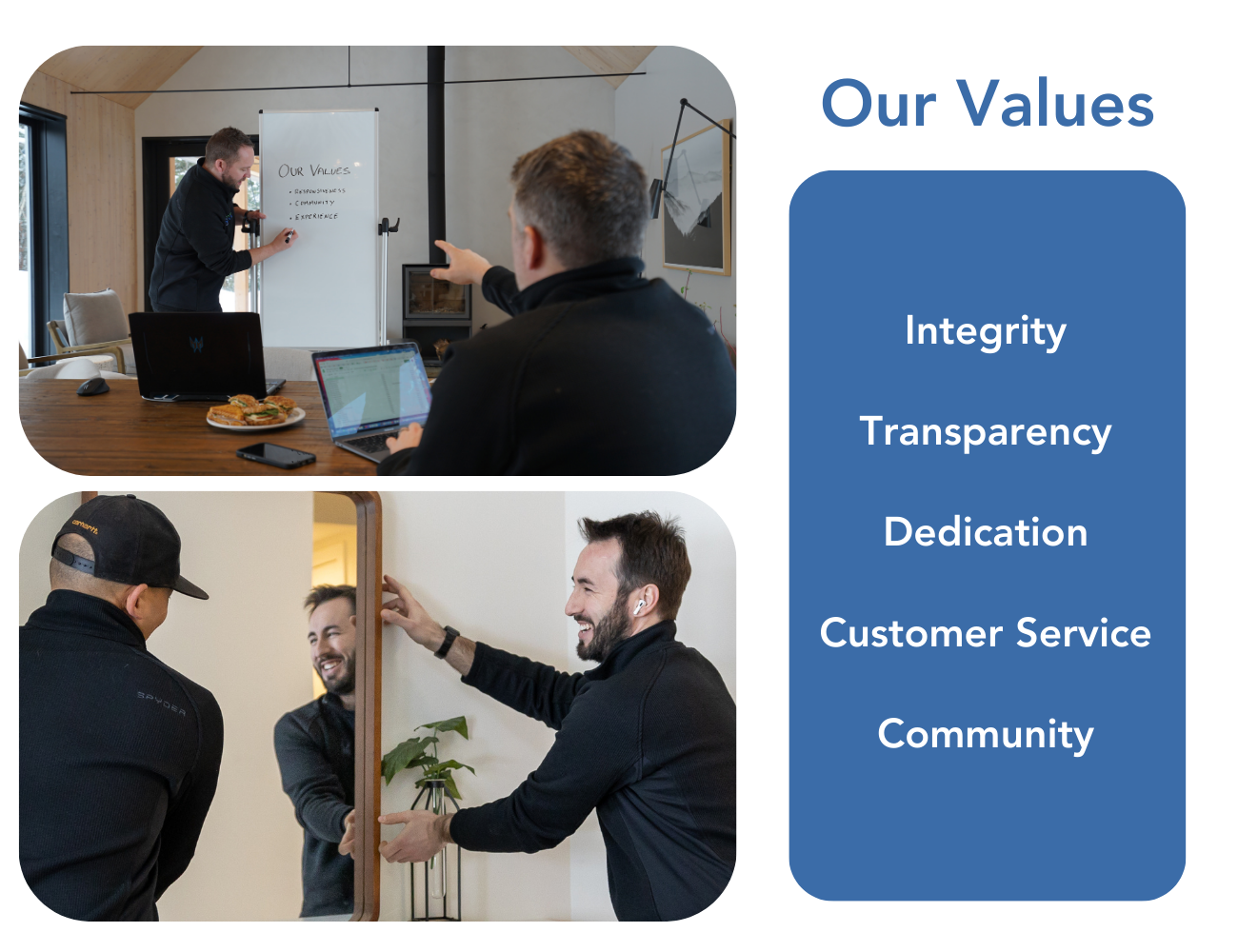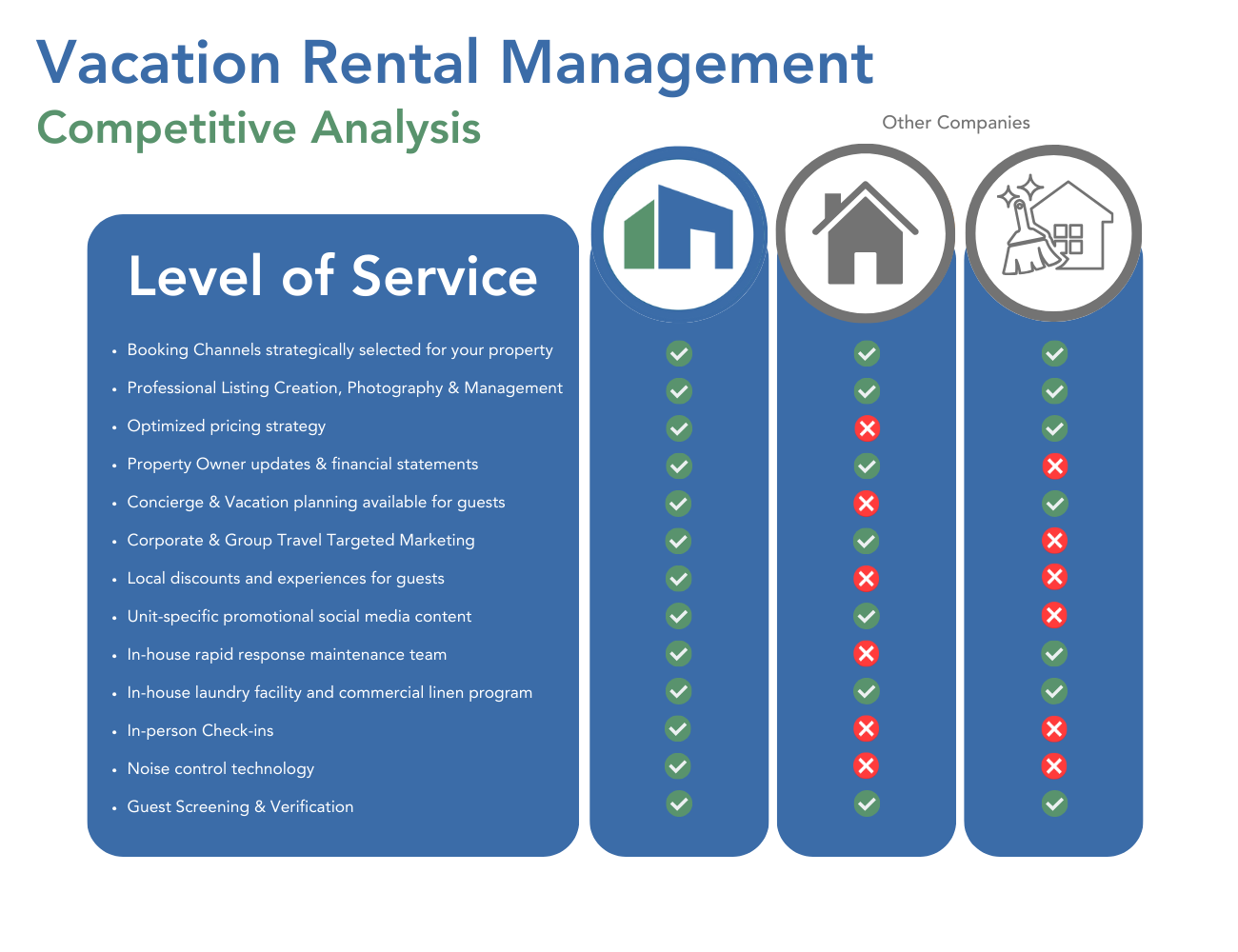 Fresh linens & spotless house

In-person check-ins

24/7 Guest Experience Coordinator

Welcome package

Stocking guest amenities

Custom services: stocking groceries, setting temperature, etc
Taking Care of You

Guest screening & damage deposits
Monthly financial reporting
Communication with condo boards
Full access to back end of booking software
Reserve your property for yourself or friends at anytime
Generating Bookings

Professional photos and videos
Listings on top 16 booking sites
Dynamic price optimization technology
Custom copywriting
Targeted advertisements
Community engagement & marketing