This week we headed out to Meaford to visit Grandma Lambe's market, a delightful shop located off of Highway 26 East. Grandma Lambe's is open year-round and has a wide selection of baked goods, preserves, grocery items, health and wellness products, and even home decor! If you're looking to embrace Fall when you stay with us, we highly recommend visiting this market.


The trip from Collingwood was about 30 minutes, but with the views of Georgian Bay alongside the road, it was definitely worth the drive. We pulled in and right out front was their selection of locally grown produce. There was corn, peppers, beans, berries, and of course - apples. Grandma Lambe's is a local hotspot for the finest apples this time of year. They have bins and baskets with all sorts of varieties to choose from.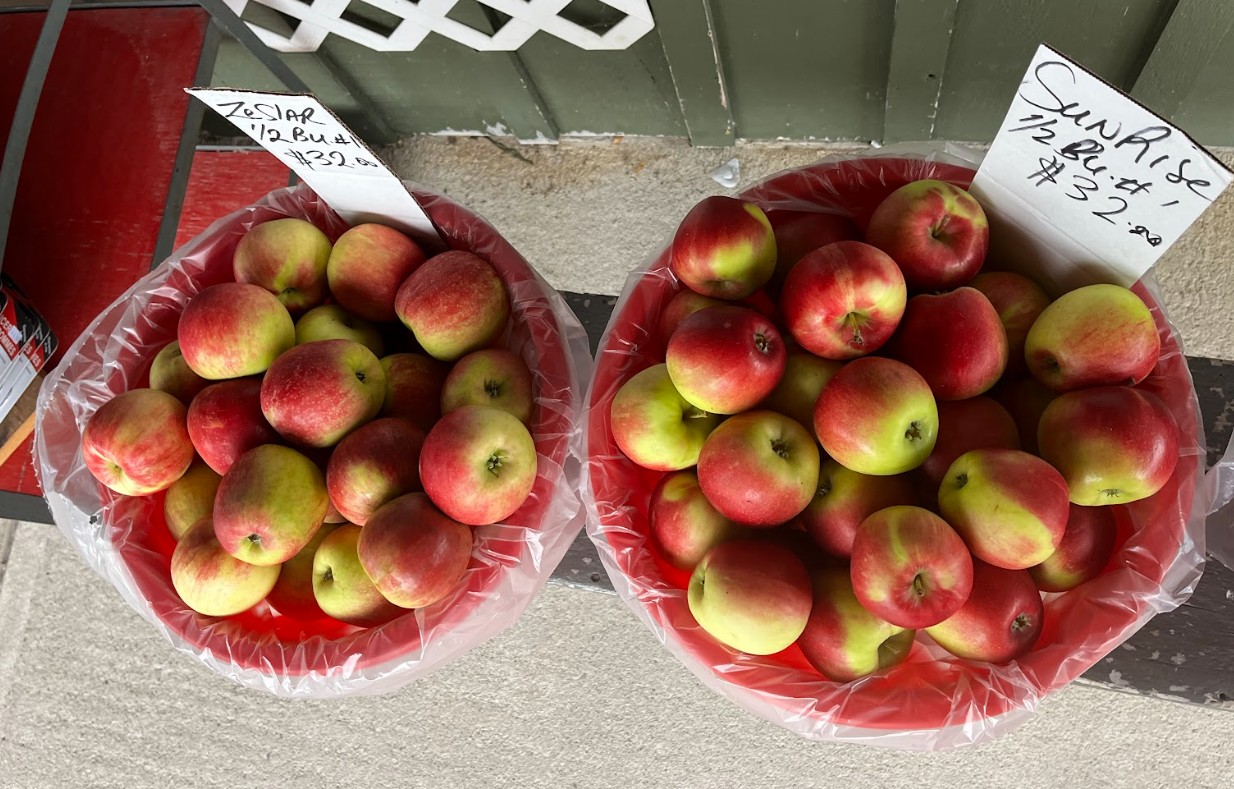 Moving inside, we were met with an abundance of goodies. The smell of the freshly baked pies filled our noses and the kind ladies behind the counter greeted us with a smile. We took our time enjoying the display of all the different kinds of products. There was a section for soaps and bath bombs, candles, kitchen gadgets, honey, camping snacks, and even meats and cheeses. One thing we took note of which adds to the charm of Grandma Lambe's is that many of the shelves are repurposed vintage dressers and cabinets. It's just one of those things that makes you feel so welcome in local shops like this.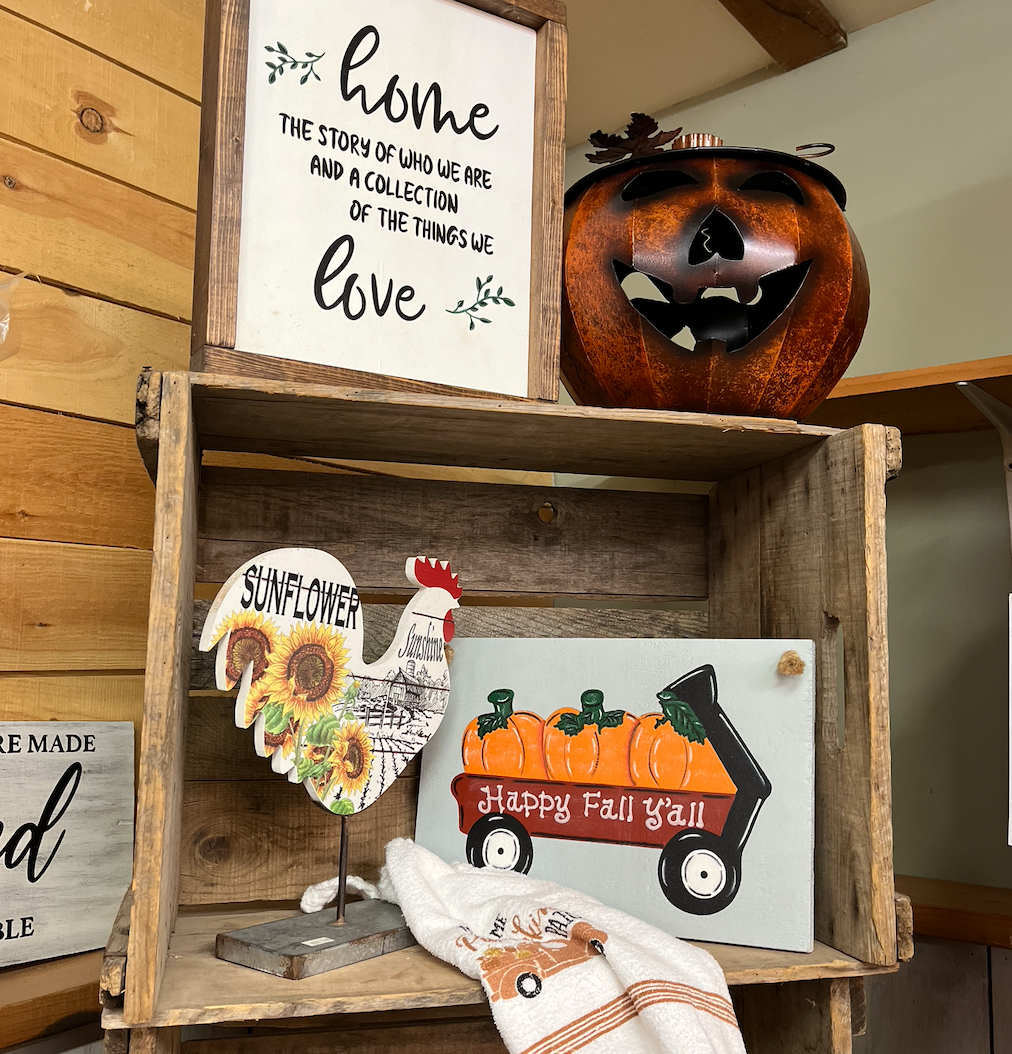 We then made our way over to the baked goods. Note to self: Don't visit on an empty stomach if you don't want to empty your wallet too! Everything looked and smelled delicious. The walls were lined with an array of jams and sauces, and there was a large table stuffed with butter tarts, brownies, cookies, cakes, and pies, oh my!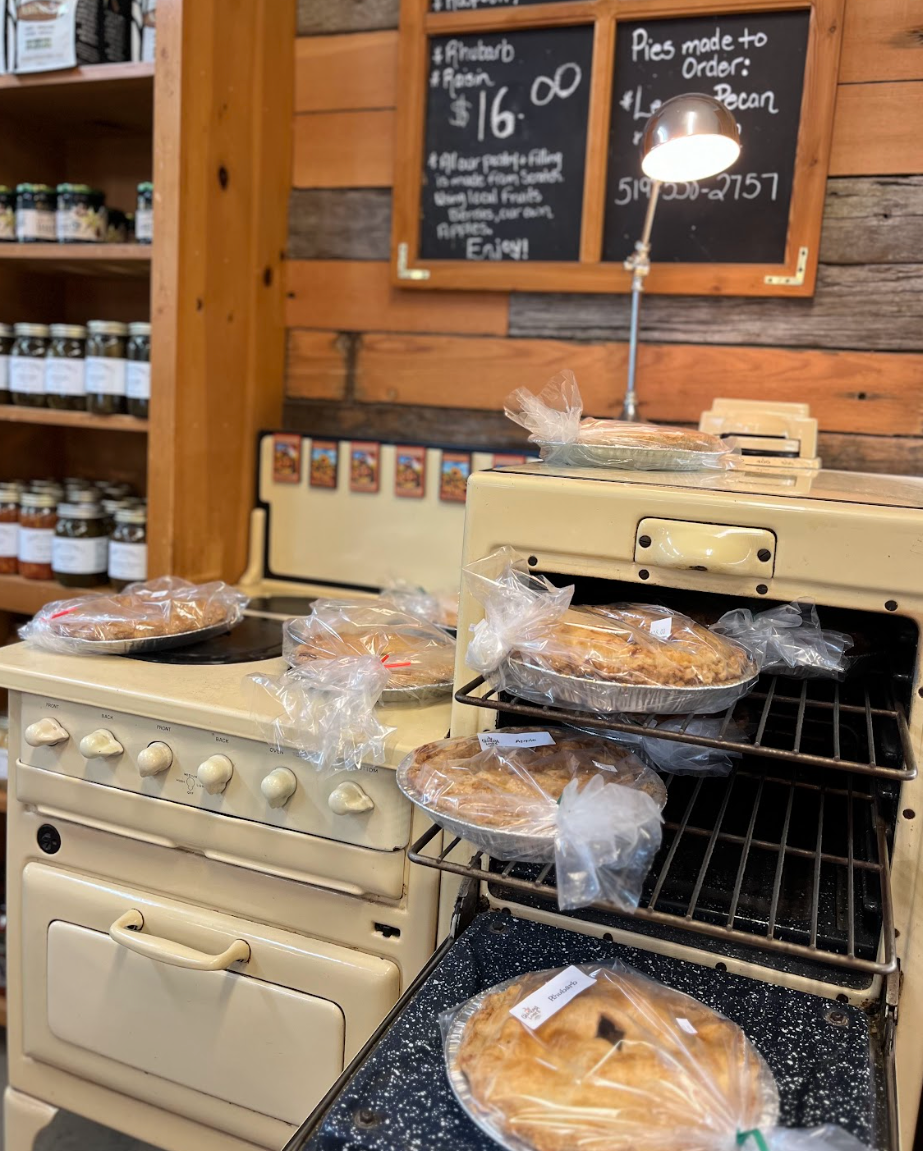 We picked out some chocolate tarts as well as a pack of mini carrot cakes. We also checked out the refrigerated and frozen section, which had frozen pies, gluten and dairy free options, soups, and even mac and cheese (you'll know the mac was hard to resist if you've read my bio).
Overall, we stuck with our pastries and headed to the check out. We had a wonderful conversation with the kind employee who rang us up, who mentioned that Autumn is Grandma Lambe's peak season. So, whether it's a rainy day or you're looking to indulge in some local goodies, we recommend taking the short trip over to Grandma Lambe's this season. They're open 8am-6pm, Monday to Saturday this Fall. In the spirit of Georgian Bay's Apple Pie Trail, go enjoy some apples!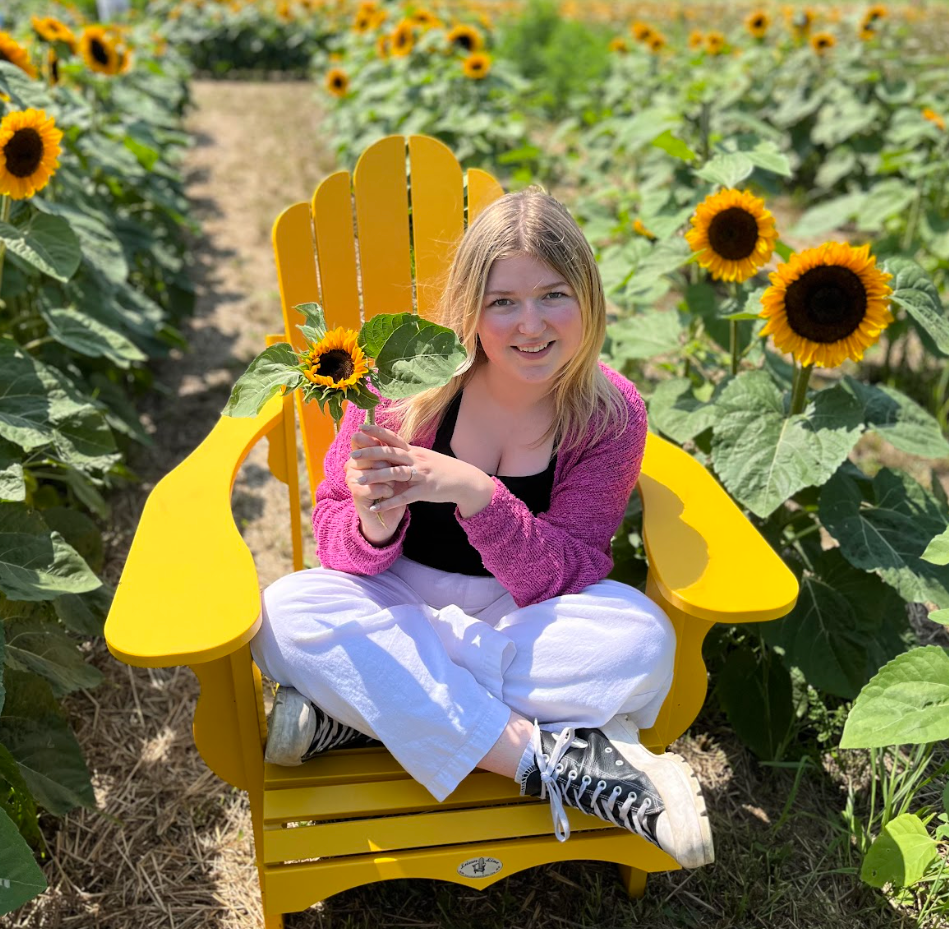 Marketing Coordinator
Emily Shone is a graduate of Advertising and Marketing Communications at Georgian College and an enthusiastic new marketer. She specializes in social media content creation and graphic design, and is Property Valet's Marketing Coordinator. She also has 5 years of experience as a barista, and her favourite drink is an iced flat white with oat milk and caramel. In her free time she is the mother of a needy tortoiseshell cat and is a mac and cheese connoisseur.