This week, I headed down Collingwood's historic Hurontario Street to Gibson & Co., a secluded café and bar. Gibson & Co. is located at 93 Hurontario St. Unit #3, down a hidden alleyway. Although it's quite popular among locals, Gibson's feels like a hidden gem simply due to it's unique location.

When I walked in, I was amazed by the coffee menu as it takes up an entire wall. Not only do they have a lot of different drink options, but the menu itself is physically a work of art.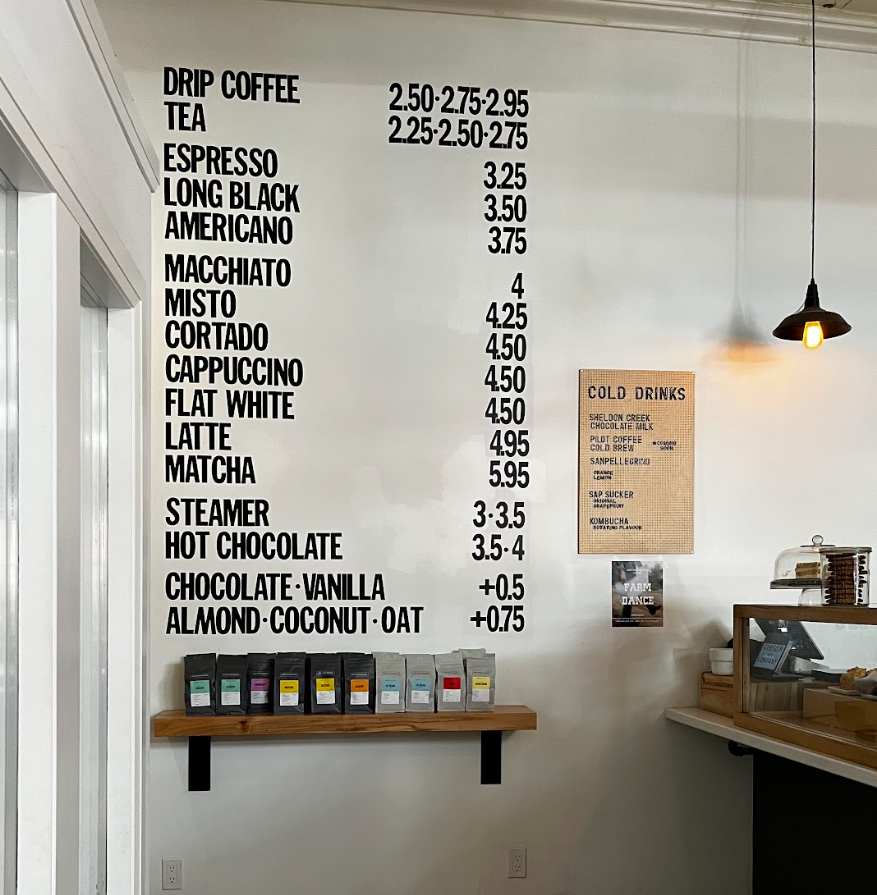 I opted for a hot chocolate with coconut milk because I stopped by later in the day, and I was delighted by the latte art that the barista made... or I suppose this was hot chocolate art. Regardless, I took my picture perfect drink over to a table and got settled in.
Now I have to admit, I may or may not have taken a sip before capturing the art in my drink. It tasted absolutely delicious! I'm not sure if it's just me, but there's something about cozying up with a warm drink that makes me feel all the Fall vibes. Plus, the environment of the café was perfect for getting some work done on the go. They have free wifi for all customers and lots of table space. They also had some great tunes going in case you forget your headphones.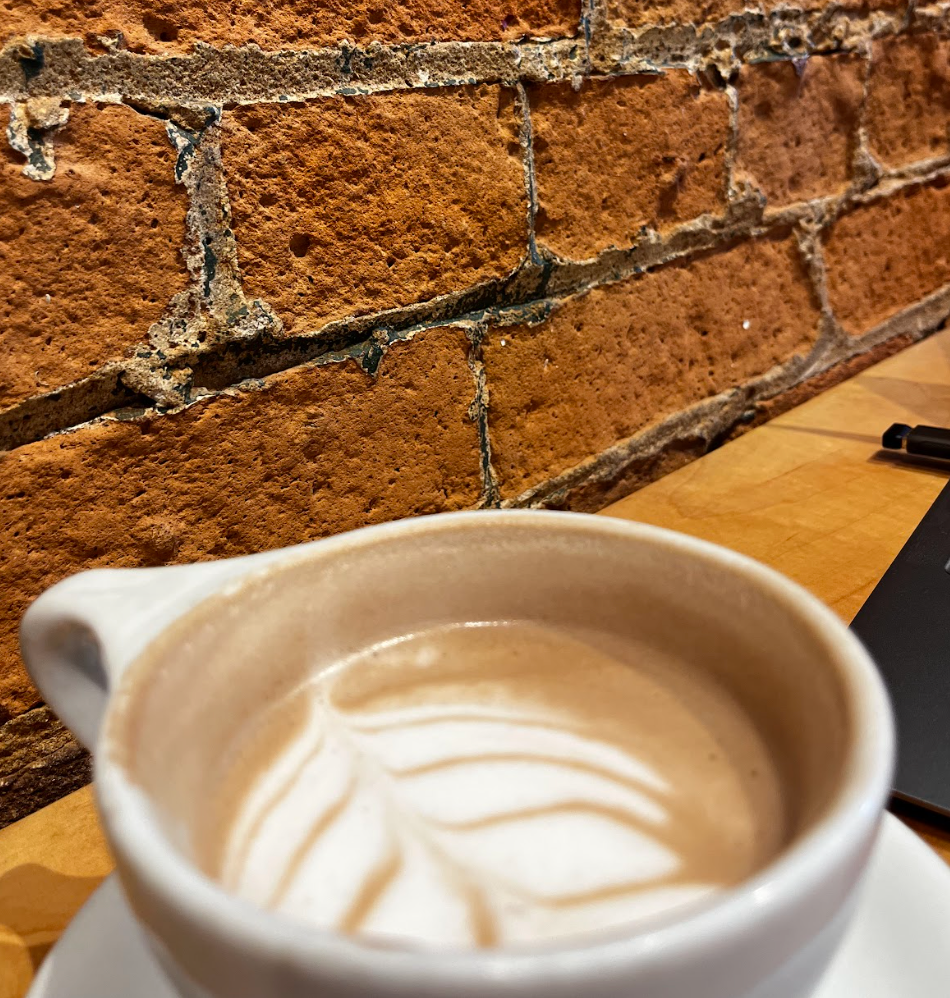 There was definitely a mix of people working away on laptops and people catching up with friends. Gibson's is a great place to sit and chill, whatever your plans for the day are. They have a broad selection of sandwiches, soups, and snack plates as well if you're in need of a quick bite.

Later on in the day, you can also order some craft beer and quality wines, which you'll notice on display along the side of the café. All of the staff at Gibson's is quite knowledgeable about all things beer, wine, and beyond. So if you're looking to try something new they would likely have plenty of recommendations for you.

All in all, I had a cozy yet productive afternoon at Gibson & Co., and I highly recommend checking them out when you visit Collingwood. Whether you're looking for a warm drink, craft beer, charcuterie board, or even a slice of cake - Gibson's has it all right in the heart of Downtown Collingwood.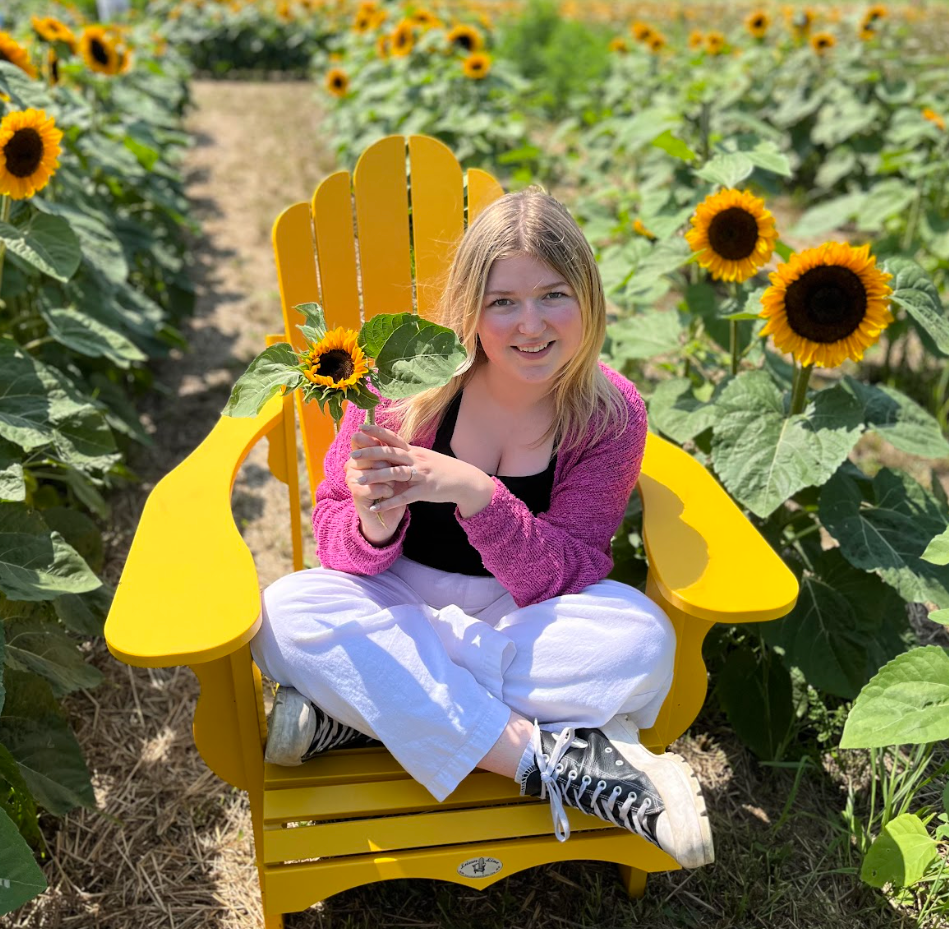 Marketing Coordinator
Emily Shone is a graduate of Advertising and Marketing Communications at Georgian College and an enthusiastic new marketer. She specializes in social media content creation and graphic design, and is Property Valet's Marketing Coordinator. She also has 5 years of experience as a barista, and her favourite drink is an iced flat white with oat milk and caramel. In her free time she is the mother of a needy tortoiseshell cat and is a mac and cheese connoisseur.