This week I took a trip to the Blue Mountain Village to experience the Open Air Gondola for the first time, and the views did not disappoint. I got to see all of Collingwood and the shores of Georgian Bay as I glided up the mountain.

For starters, the process of getting gondola access was really simple. You can either buy your passes in advance here for a discount, or you can purchase them at the Activity Centre in the Village. Once you have either an Explore All Day or Play All Day pass, you can simply line up for the gondola at the base of the mountain.


The gondola ride itself was approximately 3-5 minutes long. You can take in the views from all angles without any obstructions (hence "Open Air"), and the speed is peaceful but not too slow.
Another thing which I thought was neat was the view through the grated floors. The floor of the gondola has enough security to keep your phone safe if you dropped it, but you can actually see the views down below as you soar!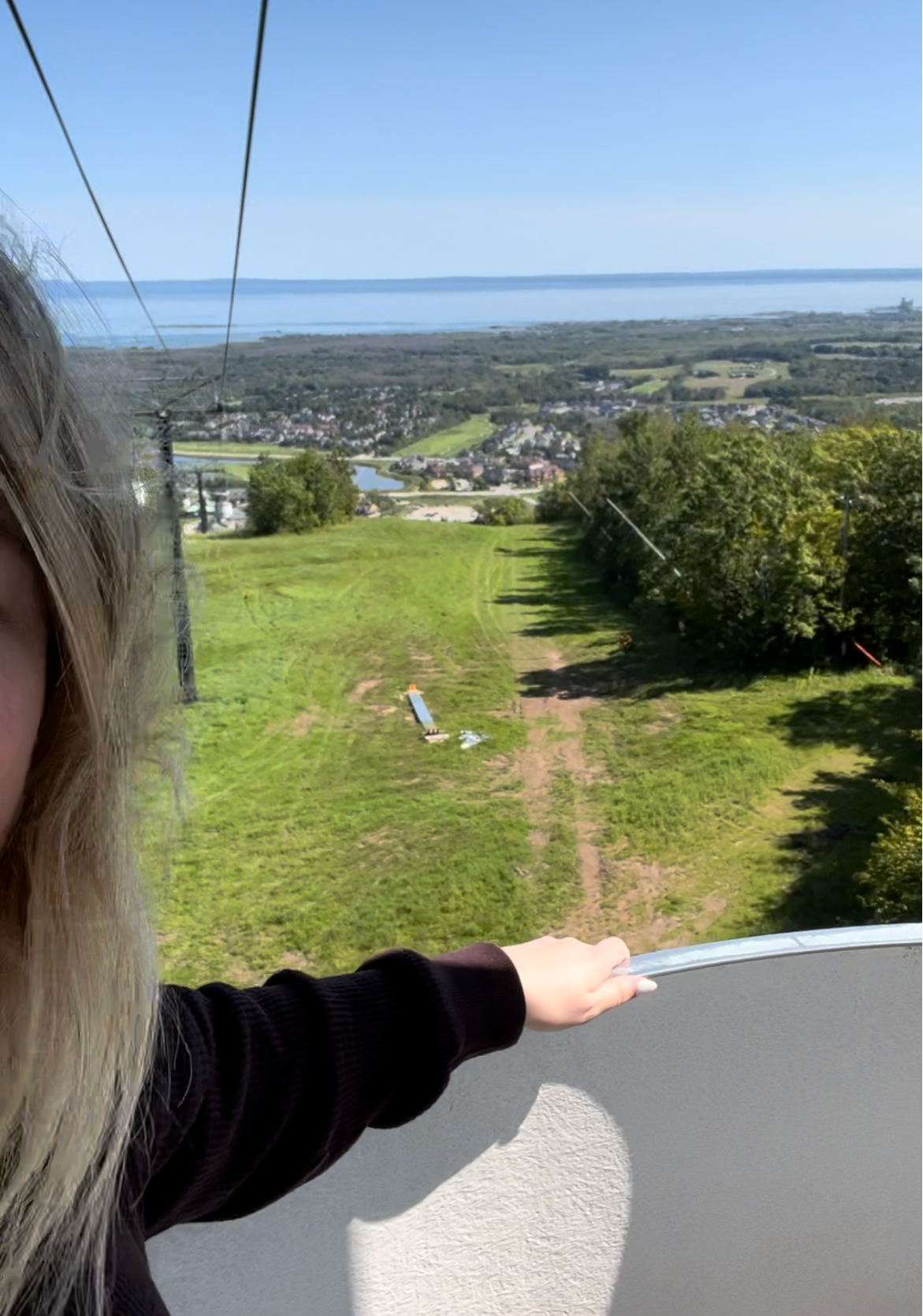 The Open Air Gondola fun doesn't end when you reach the top, by the way. Waiting for you at the peak of the mountain is the Summitview Pavillion restaurant, as well as a drink concession, a giant muskoka chair for photos, and a paved hiking and biking trail with breathtaking views.

I took a little hike myself when I reached the top, and noticed there were signs along the path with the history of the Blue Mountain Village, which was cool to learn more about. I didn't know that Jozo Weider Boulevard is named after Joseph Weider, the man who founded the resort!
After enjoying the scenery, I headed back down the mountain on the gondola and took some great pictures. The gondola base is located right next to the Adventure Park section of the village, so I made sure to do a walkthrough before heading home.
Overall, I had a great time riding the gondola, even as someone who can be a bit afraid of heights! The ride is calm and easy, the staff are all very kind, and it's a worthwhile experience for families, couples, friends, or even solo adventurers like myself! I'd highly recommend visiting the Open Air Gondola this Fall to see all of the beautiful reds and oranges in the trees.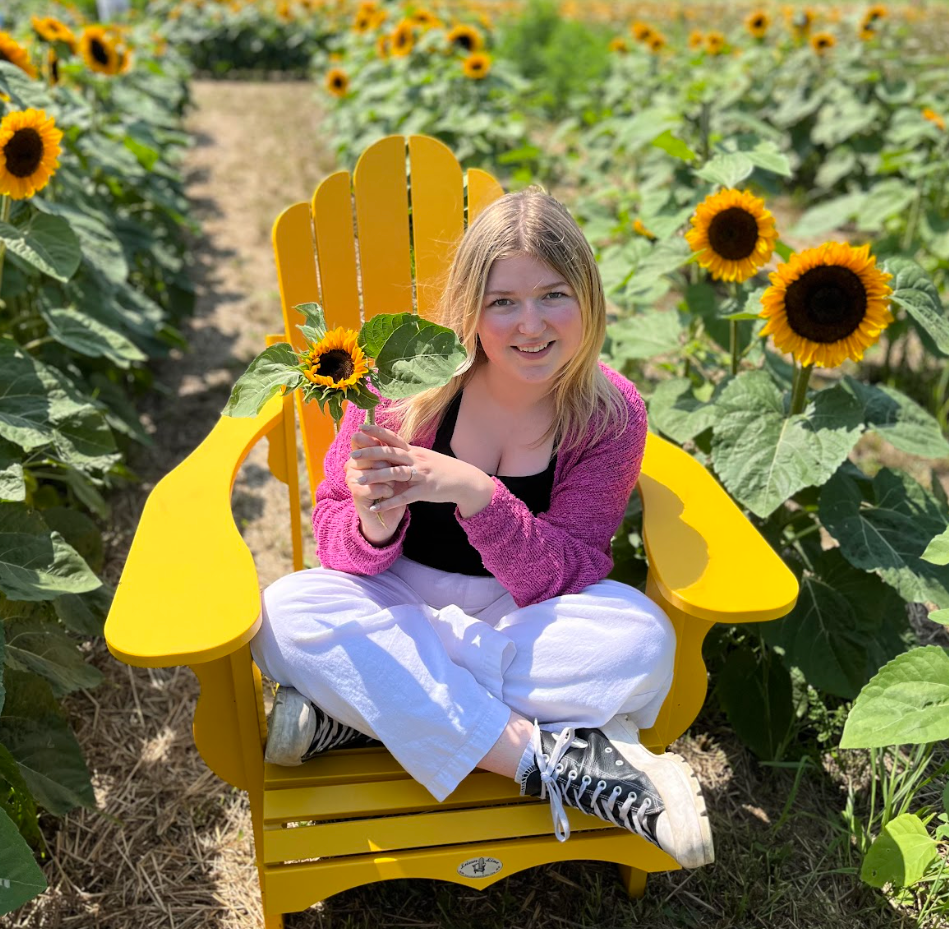 Marketing Coordinator
Emily Shone is a graduate of Advertising and Marketing Communications at Georgian College and an enthusiastic new marketer. She specializes in social media content creation and graphic design, and is Property Valet's Marketing Coordinator. She is also a barista, and her favourite drink is an iced flat white with oat milk and caramel syrup. In her free time she is the mother of a needy tortoiseshell cat and is a mac and cheese connoisseur.