This week we felt all the gourd vibes at Morrison Pumpkin Farm, located at 4449 Simcoe County Rd 124, just minutes from Downtown Collingwood.

Morrison Pumpkin Farm is a family-owned and run local pumpkin farm that has hundreds of pumpkins and gourds to choose from. The pumpkins and gourds are separated by cost and size on various tables throughout the farm. They have everything from humongous pumpkins to the smallest and cutest gourds you've ever seen!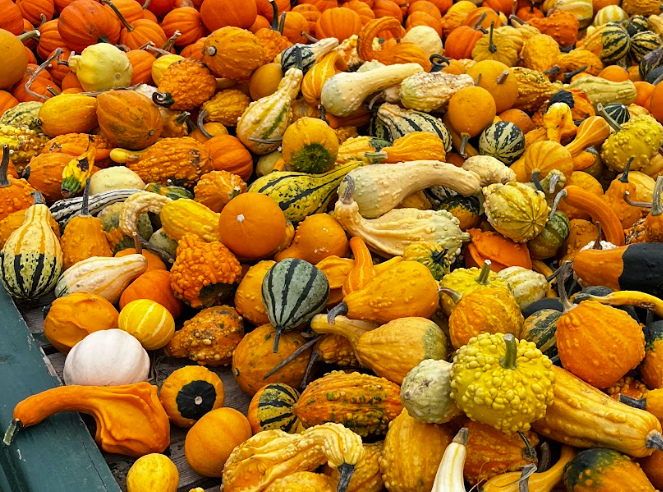 When we arrived, we already knew we'd be picking out a LOT of pumpkins, so we grabbed a wagon before heading over to the tables. We ended up grabbing several medium sized pumpkins, and then spent some time looking through the little gourds. The small gourds are only $1 each and there's so many colours and shapes to choose from!
After picking out our pumpkins, we headed into Morrison's very own corn maze. At first we thought we'd make it out pretty quickly, but mazes are deceiving! It took us about 10 minutes to find our way out, and it was a really fun experience to be a kid again and get lost in the corn maze.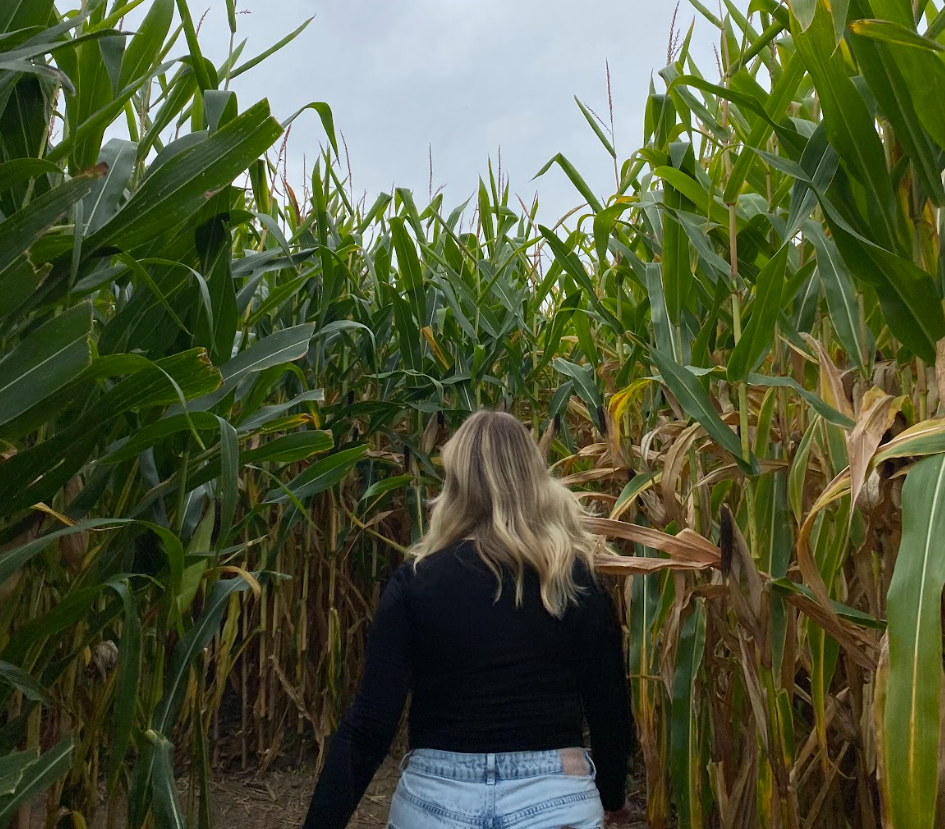 Once we found our way out of the maze, we wanted to enjoy a few of the pumpkin-themed games they had before heading home. Out in the farm they had mini-pumpkin checkers, corn hole, and even a climbing area for kids to enjoy! It was such a unique and fun experience to not only have pumpkins to choose from, but to have a bunch of Fall games to play while you're there. There's also lots of nice areas for photo opportunities on the farm! We saw lots of cute dogs and babies enjoying a Fall photoshoot among the pumpkins.
Overall, we had a spectacular afternoon at Morrison Pumpkin Farm. It was less than 10 minutes away from Downtown Collingwood, and there was enough activities there to keep us entertained for an afternoon! When you stay with us this month, we highly recommend checking out Morrison Pumpkin Farm and feeling the "gourd" Fall vibes!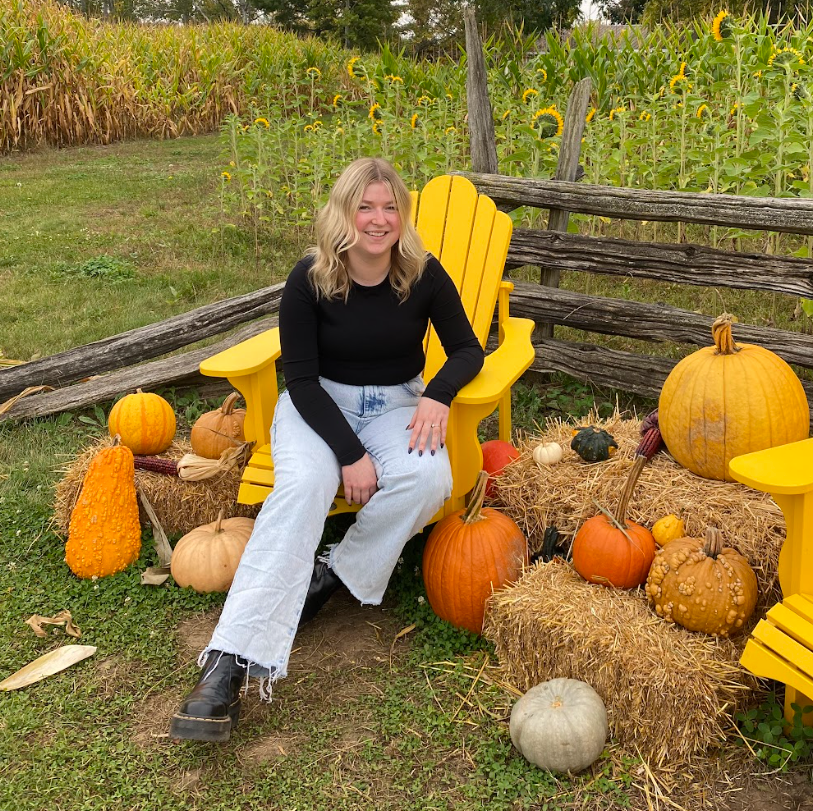 Marketing Coordinator
Emily Shone is a graduate of Advertising and Marketing Communications at Georgian College and an enthusiastic new marketer. She specializes in social media content creation and graphic design, and is Property Valet's Marketing Coordinator. She also has 5 years of experience as a barista, and her favourite drink is an iced flat white with oat milk and caramel. In her free time she is the mother of a needy tortoiseshell cat and is a mac and cheese connoisseur.